Dallas Fort Worth
Commerical Furniture Photography Studio
High quality room scene photography is our specialty with a full design team to capture the essence of your brand. Studio 124 Photography is conveniently located near the Dallas and Fort Worth metroplex in Grand Prairie. We are fully functioning studio with two dock bays for easy delivery of product.
Led by award winning Master and Certified Professional Photographers, our team provides you with brand specific looks which go beyond the stock image. Keenly aware of market trends and changing fashion, our team provides the most up to date current looks with our custom sets and one of a kind styling. Our professional design teams and all digital production in-house delivers a cohesive look which is brand specific and can be used with print, and social media.
Our product turnaround time is second to none, as our team works in-house to create images for you fast. Our product turnaround is generally within 72 hours of the shoot fully edited and ready to print or upload to your website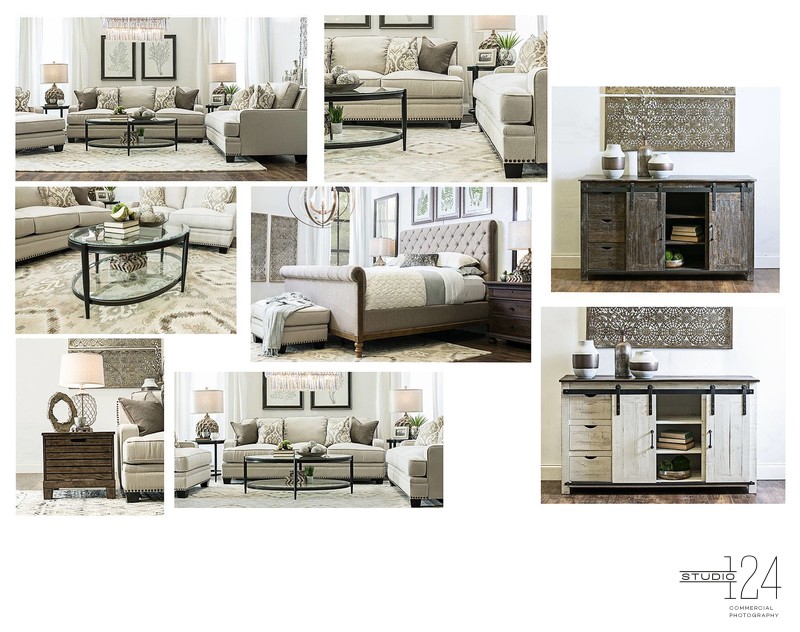 or social media.
Commercial furniture photographer serving the Southwest and Central United States. Located in Dallas Fort Worth for easy delivery and return of merchandise. Studio 124 specializes in Furniture Photography. If you need a silo or compete room Studio 124 is ready to provide you with outstanding images and unparallel turnaround time at high value pricing.